History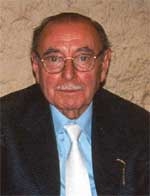 PEDRO SINARD ROMEU began his industrial activities in 1949, setting up a limited company in 1972.
Over the years S.A. SINARD has cemented its position as one of the leading firms in its sector, depending on a workforce that is highly qualified to perform any responsible function in line with the objectives laid down in the company's functional organisation chart. It also has all the means for manufacturing while guaranteeing at all times the specifications required for each product.
Enthusiasm and a constant spirit of achievement together with the experience built up over the years are what have enabled S.A. SINARD to grow steadily by fostering and nurturing a range of international markets.
The long history summarised here has been driven by motivation and proven hard work in providing an efficient service backed up by the assurance of painstaking quality in all the firm's products. These, then, are the key factors that have enabled S.A. SINARD to acquire the well-earned image of a firm committed to constant improvement for the benefit of our customers.